We deliver absolute &

growth-oriented

solutions in

High Quality Assurance
Deliver On Time
Free 1 Year Support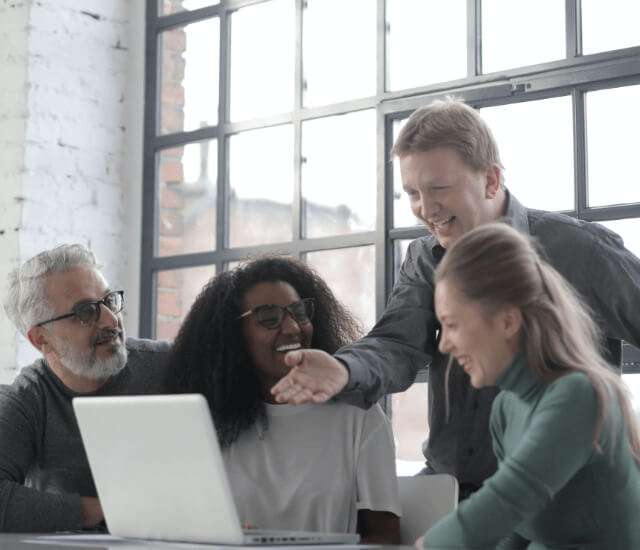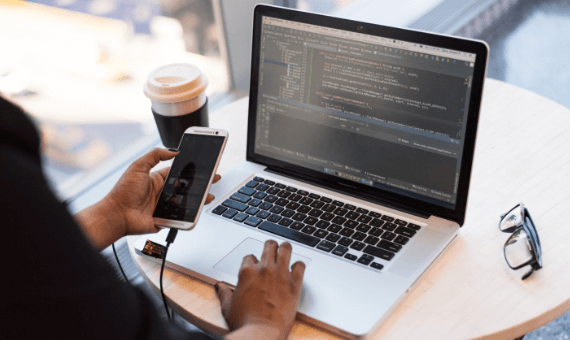 All work
About Us
Star Infotech is an IT firm with great expertise in digital services, design and development. We would be happy to provide the highest quality of our service and friendly communication. Star Infotech is a New Zealand based IT company with vast experience of website development, application development, logo design, graphics design and software development. Star infotech is a team of creative minds who has always new concepts and innovative ideas for the clients.
what we do
our services
Our round the clock support for web and mobile app development services isn't just ensuring timely completion of the project but gives our clients a great experience to work with a team that truly understands their needs and shares the passion to create a truly remarkable solution.
App Development
App Development
We are expertise in design and development of Android application and iOS Application by using native and hybrid technologies.
Web Development
Web Development
We have flexible and cost-effective web development services to give you a peerless experience in building a strong digital presence.
Digital Marketing
Digital Marketing
We offer advanced digital marketing services with the plan and methodology that will help you grow your company the most.
Graphic Design
Graphic Design
We are specialized in creating high-quality services, visually appealing and eye-catching graphics that attracts more customers
UI/UX Design
We can create responsive designs for mobile, tablets, laptop and desktop version that can render, reflect and represent your uniqueness to target more audiences.
SEO
SEO
We are a leading firm in SEO field with effective, hardworking and modern SEO strategies to increase visibility, leads and credibility.
what clients says
testimonials
"This was our first experience working with Star Infotech. They took the project on and were receptive to our ideas, but also came up with a couple of their own, one of which we decided to use after bit of tweaking. Communication was great throughout, and we are very pleased with the end result. Would happily recommend them to others, and will definitely use them again if we need more design work done."
dushyant
"Finding a trusted development partner is never an easy task. But, working with Star Infotech has and continues to be an excellent choice for us. From the beginning we knew that we need something complicated and unconventional and their team has great product knowledge, timely communication and flexible planning"
Jess
"The team of Star Infotech is friendly and professional, always delivering projects on time. Their creativity is incredible and always coming up with out of the box solutions which we really valued. I will continue hiring this team for my future projects."
Ben
I am happy with your work, and I look very much forward to continue working with you. We have many plans about adding more features to the app in the future.
Abdulla
How we do the job
development process
To guarantee a bug-free framework for clients, we follow a detailed development process
Understanding project requirement, target audience, business goals & client's expectations.
Requirement Gathering
Create wireframes, design assets and mock ups as per the plan. Changes are incorporated based on client's feedback.
Wireframe & Mock-ups
After the prototype is approved, front-end, middle-ware and back-end development is carried out to give a shape to the product.
Development
Analysing & evaluating the project and its technical requirements to put a project plan in place.
planning
Rigorous testing is conducted to ensure an optimized and bug-free product. This includes design, speed, functionality, browser compatibility and several other tests.
Testing
Deployment is carried out on the live service after your approval. Your Product/Service is live for your audience to view now!
Launch & Maintenance
our Latest Work
our Portfolio
we work on
technologies
we use latest technologies for mobile / web app development















our clients
industries we serve
Get in Touch
Contact us
Whether you have a project in mind, a challenge or just an Idea of a Start-up?
Get in touch and we'll schedule a meeting for you to make your dreams live.
Contact No
+64 27 973 7374
Website
www.starinfotech.co.nz
Email ID
contactus@starinfotech.co.nz
Residence
Auckland – 1041